The 1980s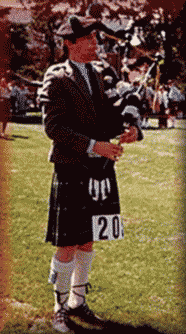 Charlie Kron, 1982
Before becoming a successful bagpipe maker, Charlie enjoyed playing his pipes with Monaghan.
---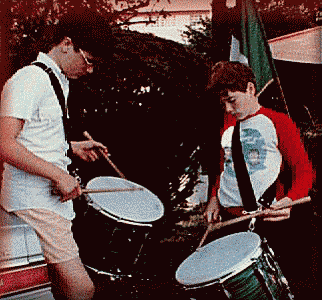 Martin Duffy and Colin Smith
Martin and Colin drummed together in the Monaghan band from 1979 through 1982.
---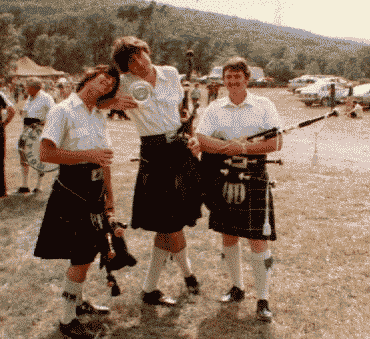 Ft. Ticonderoga
L - R: Brian Mulligan, Kevin McDonald, Gary Hanley. In the background on the left you can also see Bobby Costigan with the Monaghan bass drum.
---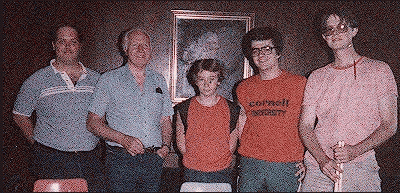 Balmoral School
Second in from the left is Alex Duthart, the father of modern pipe band drumming. In this class picture from 1983, Monaghan's Martin Duffy is fourth in from the left.
---

Brian Smith
---